Live Jukebox in action
If you have entered the event code correctly, you will be taken to our musical menu.
In a list of over 350 songs you will find all of your favourite hits, ready to be played live by our musician.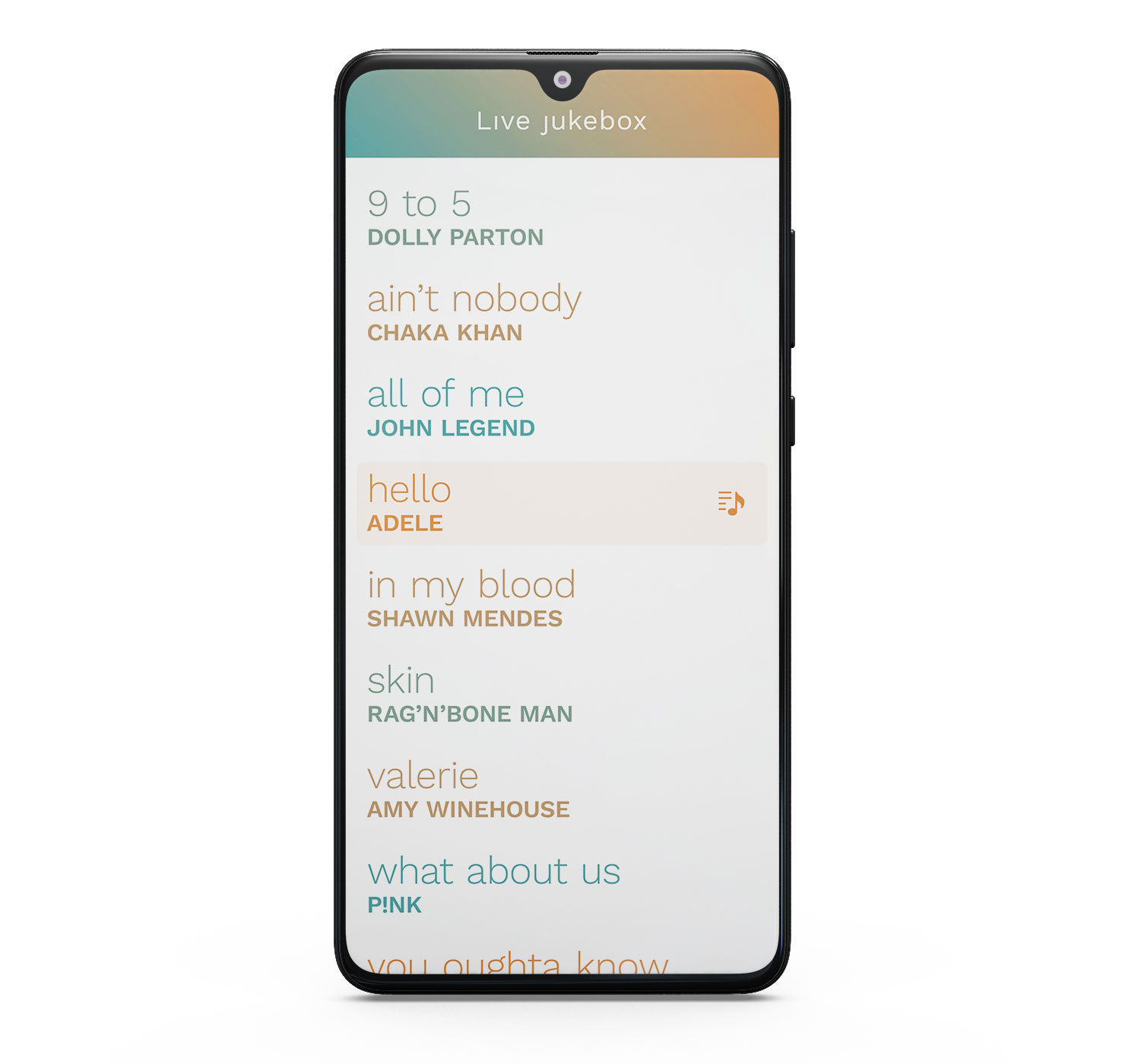 The overview is sorted alphabetically, but with our filters you can find your favourite song even faster. Looking for live music from the 90s? Or would you prefer to burst into song with a golden oldie? You can select any musical era. Or go for pop, rock ...
Already have in mind which song you want to hear? Then you can also search directly by title or artist.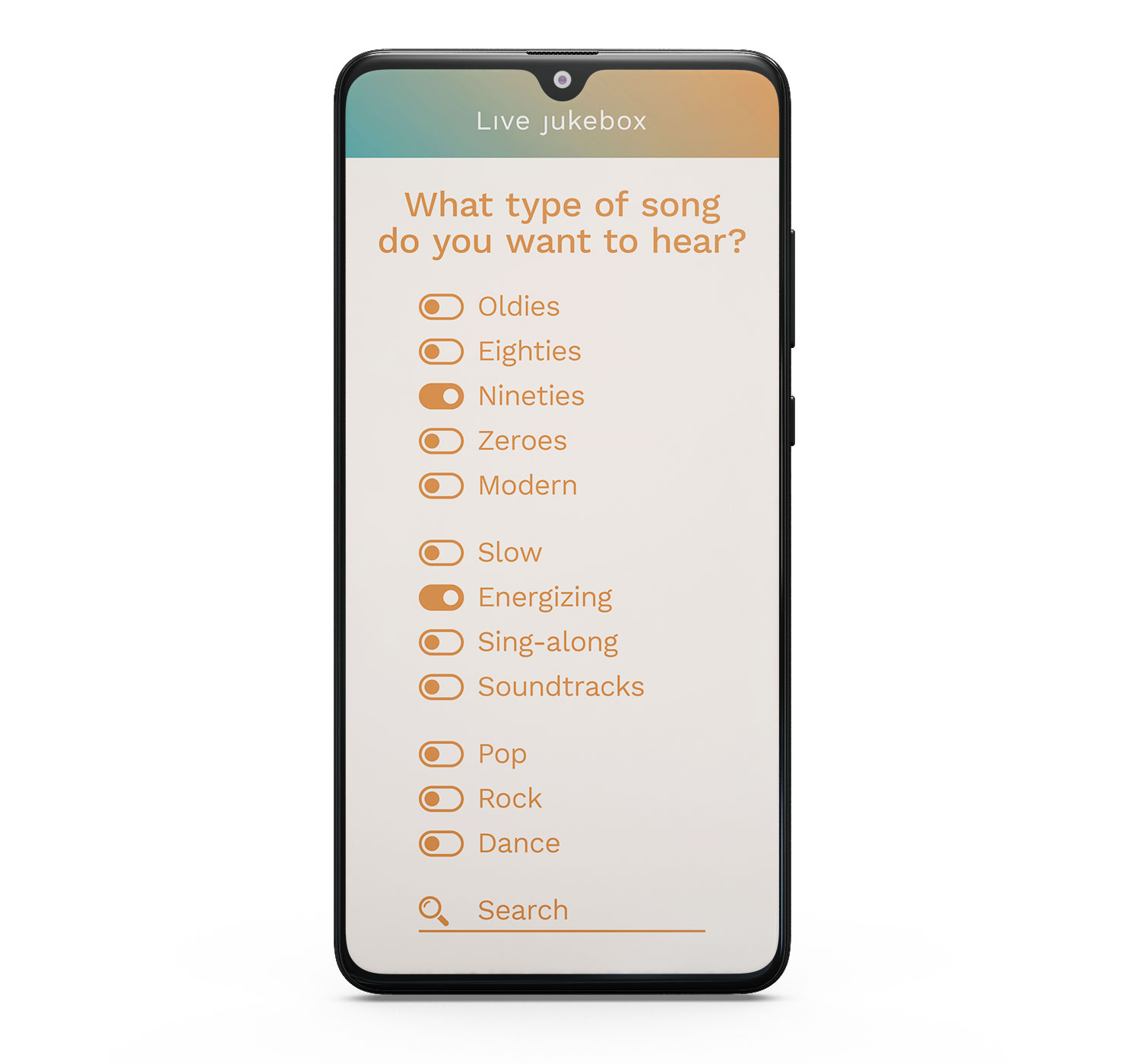 If you have found the song you want to hear, you can easily submit the choice.
Our live musician sees all requests on his screen immediately. The upvoting system will put the most frequently requested song at the top, so he knows which song is up next.
This is how you determine which music is on the setlist.